Dental FAQ: Answers To Your Common Questions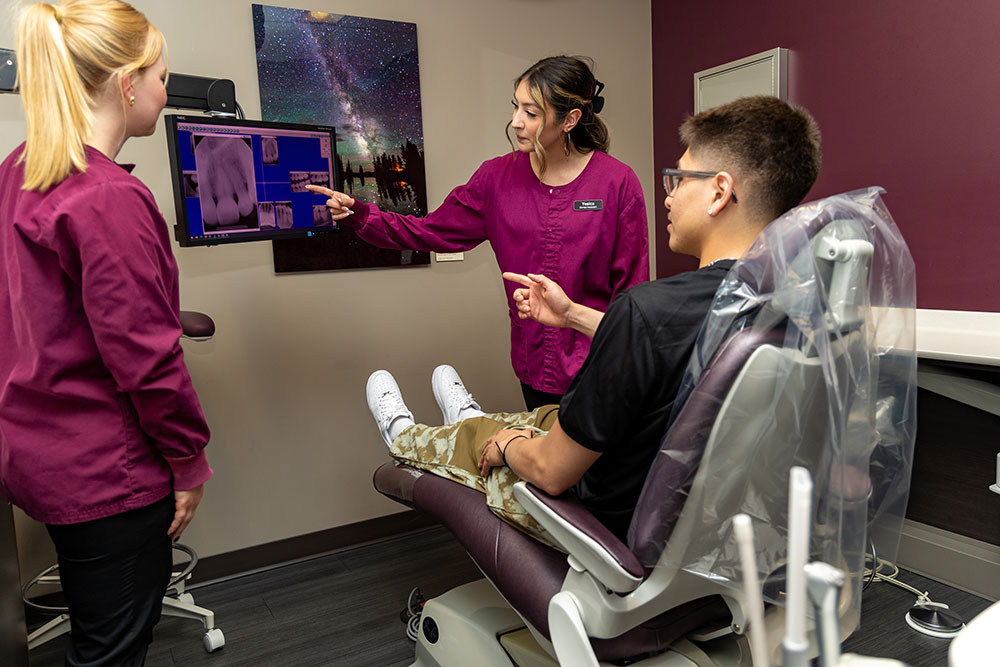 Keeping a healthy smile goes beyond regular brushing and flossing. It's vital to be knowledgeable about dental health to maintain good oral hygiene and overall health. Here at Ray Dental, we've compiled a list of frequently asked questions about dentistry to provide insights into common dental concerns.
What are the recommended toothbrushes and toothpaste?
The American Dental Association (ADA) recommends using a soft-bristled toothbrush and fluoride toothpaste. An electric toothbrush can be more effective at removing plaque. Make sure to replace your toothbrush every three to four months.
Why do I need dental x-rays?
Dental x-rays help your dentist identify hidden dental problems such as cavities, bone loss, and decay between teeth. At Ray Dental, we use digital x-rays which expose patients to minimal radiation.
What is plaque and how can I prevent it?
Plaque is a sticky deposit of food particles and bacteria that forms on the tooth surface. Regular brushing, flossing, and professional dental cleanings can help prevent plaque build-up.
How can I prevent tooth decay and gum disease?
Preventing tooth decay and gum disease involves regular dentist visits, brushing twice a day with fluoride toothpaste, flossing daily, and limiting sugary and acidic foods.
What is the cause of bad breath?
Bad breath can be caused by various factors, including dry mouth, poor oral hygiene, gum disease, or consuming certain foods. Regular brushing, flossing, and hydration can help prevent bad breath.
What can I do for sensitive teeth?
Tooth sensitivity can be due to enamel wear or exposed tooth roots. Using toothpaste for sensitive teeth and avoiding extremely hot or cold foods can help. Contact our dental office if the sensitivity persists for a long time.
Why might I need a filling, crown, or root canal?
Fillings are typically used to repair cavities, while crowns protect damaged or weak teeth. Root canals treat infections in the tooth pulp. Your dentist will create a treatment plan based on your dental health needs.
What are dental sealants?
Dental sealants are a protective coating applied to the chewing surfaces of the molars to prevent tooth decay. They are often applied to children's permanent teeth.
What are veneers and implants?
Veneers are thin porcelain covers for teeth, improving the appearance of stains, chips, or gaps. Dental implants are a permanent solution for missing teeth, consisting of a metal post and a crown.
What should I expect during my first visit?
During your first visit, our dental hygienist will clean your teeth, and the dentist will perform an examination. This includes checking for cavities, gum disease, and oral cancer. This visit is also an excellent opportunity for a consultation about any dental concerns.
What kind of dental insurance do you accept?
Ray Dental accepts most dental insurance plans. Please email us for specific inquiries.
Call Today To Book an Appointment
At Ray Dental, we're committed to providing quality dental care in Fort Collins, CO. We're here to help you navigate through all your dental concerns, whether you're due for a cleaning, considering braces or other orthodontics, or you have a specific dental treatment in mind. Contact us today to schedule an appointment. Our team is eager to welcome you into our dental family.