Periodontist Fort Collins, CO.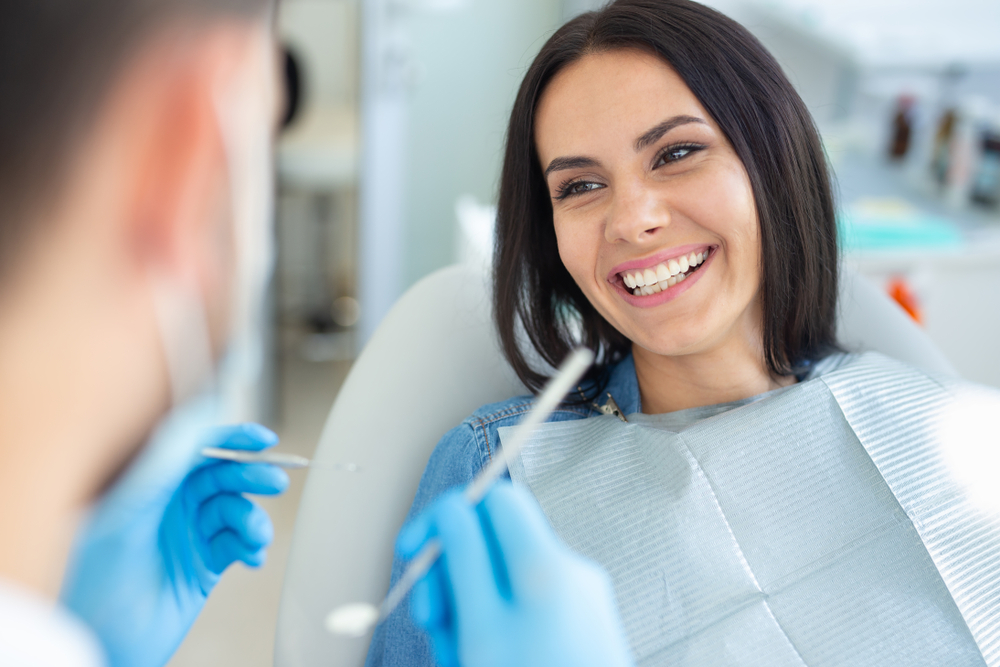 Healthy gums are critical for maintaining overall oral health. Periodontics, a specialized area of dentistry, plays an essential role in ensuring the well-being of your gums and structures supporting your teeth. From managing periodontal disease to placing dental implants, periodontics has broad implications for oral health.
At Ray Dental in Fort Collins, CO, we provide comprehensive dental care, including periodontics. Our skilled periodontists, backed by extensive training and the best clinical practice, utilize the latest techniques in periodontology to offer exceptional patient care.
What Is Periodontics?
Periodontics is a dental specialty focused on the prevention, diagnosis, and treatment of periodontal disease. It involves care of the periodontium—the structures that surround and support the teeth, including the gums, gingiva, periodontal ligament, cementum, and alveolar bone.
Periodontists undergo three to four years of additional training after dental school in an advanced education program. This specialized training equips them to treat severe periodontitis and perform complex procedures like bone grafting and placement of dental implants.
In addition, periodontists are skilled in cosmetic periodontal procedures and are trained in performing dental surgeries involving soft tissue and bone, like gum grafting and crown lengthening. This makes them an integral part of the dental team, especially when it comes to preserving the health of your gums.
The Types of Periodontic Procedures and Services
We include a variety of services under periodontics, including:
Scaling and Root Planing
Scaling and root planing is a deep-cleaning procedure that helps treat periodontal disease. It involves the removal of dental plaque and tartar from the gum line and smoothing the roots to help the gums reattach to the teeth.
Dental Implant Placement
A periodontist's advanced training in implantology makes them the go-to specialist for dental implant placement. This includes careful assessment of the gum and bone condition, placing the implant, and monitoring its integration with the jawbone.
Gum Graft Surgery
In cases of severe gum recession, a gum graft may be required. Periodontists skillfully take tissue from the palate or use a synthetic material to cover the exposed root surface and restore the gum line.
The Signs You Need Dental Periodontics
If you notice the following symptoms, it might be time to see a periodontist:
Persistent bad breath
Red, swollen, or tender gums
Gums that bleed easily
Receding gums
Loose or shifting teeth
What Happens During a Periodontics Procedure?
During a periodontics procedure:
The periodontist assesses your oral health and devises a personalized treatment plan.
Depending on the procedure, local anesthesia or sedation may be used for comfort.
Specialized tools and techniques are used to carry out the procedure, ensuring minimal discomfort and effective results.
Protecting Your Gum Health: The Top Tips
Good oral hygiene practices form the cornerstone of gum health. Brushing at least twice a day, flossing daily, and using an antibacterial mouthwash can significantly reduce the risk of gum disease.
Regular dental check-ups are also crucial for early detection and treatment of periodontal disease. During these visits, a general dentist or periodontist can perform professional cleanings, including scaling and root surface debridement, to remove plaque and tartar build-up.
A balanced diet rich in vitamins and minerals promotes gum health by strengthening the immune system and reducing inflammation. Avoiding tobacco and limiting alcohol intake can also significantly lower the risk of periodontal disease.
Lastly, be vigilant about the symptoms of periodontal disease, including gingivitis. If you notice any changes in your gum health, don't hesitate to schedule a visit with a dental professional.
Rely on Ray Dental for Exceptional Dental Periodontics in Fort Collins, CO
At Ray Dental, we're committed to providing the highest quality periodontic care. Our team of experienced periodontists, backed by their advanced training and the latest techniques, work tirelessly to ensure you enjoy excellent gum health. Give us a call to schedule an appointment and begin your journey towards healthier gums today.