Cosmetic Dentist Fort Collins, CO.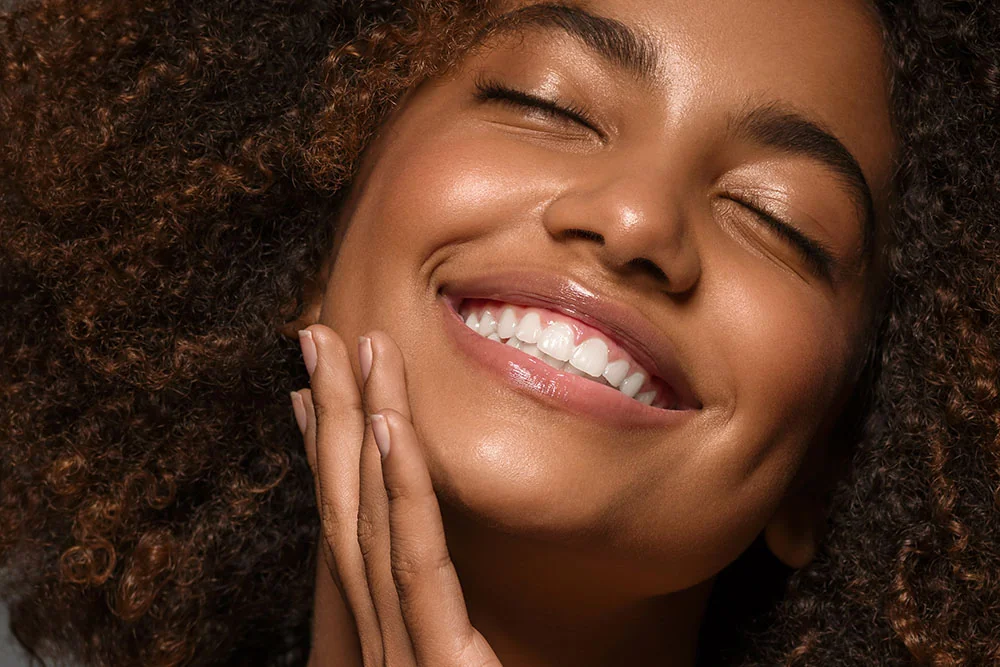 A radiant smile can dramatically enhance your self-esteem and leave a lasting impression. Cosmetic dentistry offers an array of treatments and procedures to help you achieve a better smile. At Ray Dental, we're proud to provide a wide range of cosmetic dental procedures that can significantly improve your smile.
What Is Cosmetic Dentistry?
Cosmetic dentistry encompasses any dental procedure aimed at improving the appearance of your teeth, gums, and bite. Unlike general dentistry, which focuses on the prevention, diagnosis, and treatment of oral disease, cosmetic dentistry primarily aims to enhance the aesthetic appeal of your smile. From teeth whitening and dental veneers to braces and dental implants, these procedures offer solutions for discoloration, misalignment, missing teeth, and more.
The field of cosmetic dentistry has made significant advancements, with treatments becoming more effective and less invasive. With state-of-the-art technology, cosmetic dentistry can help patients of all ages get the smile of their dreams. These procedures are carried out by a cosmetic dentist, who combines art and science to achieve the best results.
What Are the Different Types of Cosmetic Dentistry Procedures?
Cosmetic dentistry offers various procedures, each designed to address specific issues. A few examples of the procedures we offer include:
Teeth Whitening
This is one of the simplest and most cost-effective ways to improve your smile. It can significantly reduce discoloration and staining, giving you a whiter, brighter smile. We have a wide variety of options for teeth whitening that can help you restore your pearly whites!
Dental Veneers
Veneers are thin, custom-made shells made from porcelain or resin that cover the front surface of your teeth, offering a dramatic transformation. They can quickly address chips, cracks, and stains. At Ray Dental, we would love to help you decide if veneers are perfect for your needs!
Dental Bonding
This involves the application of a tooth-colored, durable resin to the tooth surface, which is then hardened with a special light. It's a great solution for chipped or cracked teeth, and we may be able to accomplish this procedure in a single visit.
Dental Crowns
A dental crown is a tooth-shaped "cap" that is placed over a damaged tooth to restore its shape, size, and appearance. We can take a mold of your teeth and customize your dental crown to fit perfectly, providing your tooth with the protection it needs.
What Are the Benefits of Cosmetic Dentistry?
Enhances your appearance, boosting your self-confidence
Can improve oral health by addressing underlying issues like misaligned teeth
Offers long-lasting results with proper oral hygiene and care
Uses advanced technology for painless and quick procedures
Provides a tailored treatment plan for unique patient needs
Who Needs Cosmetic Dentistry?
Anyone who desires a more appealing smile can benefit from cosmetic dentistry. Whether you have discolored, chipped, misshapen, or missing teeth, cosmetic dentistry offers effective solutions. Additionally, it's not just about aesthetics; many cosmetic procedures can improve your oral health, too.
Cosmetic dentistry is not age-restricted. Patients of all ages can enjoy its benefits, from children requiring braces to older adults wanting to replace missing teeth with dental implants. Remember, a consultation with a cosmetic dentist can help determine the best treatment plan for you.
Call Ray Dental for Cosmetic Dentistry in Fort Collins, CO
At Ray Dental, we're passionate about creating beautiful smiles with our state-of-the-art cosmetic dental services. Whether you're interested in teeth whitening, veneers, or a complete smile makeover, our skilled cosmetic dentist can help you achieve the smile you've always desired. We can even talk with you about braces, dental implants, and Invisalign! Contact us today to schedule your consultation. We look forward to helping you smile brighter!