Porcelain Restorations Fort Collins, CO.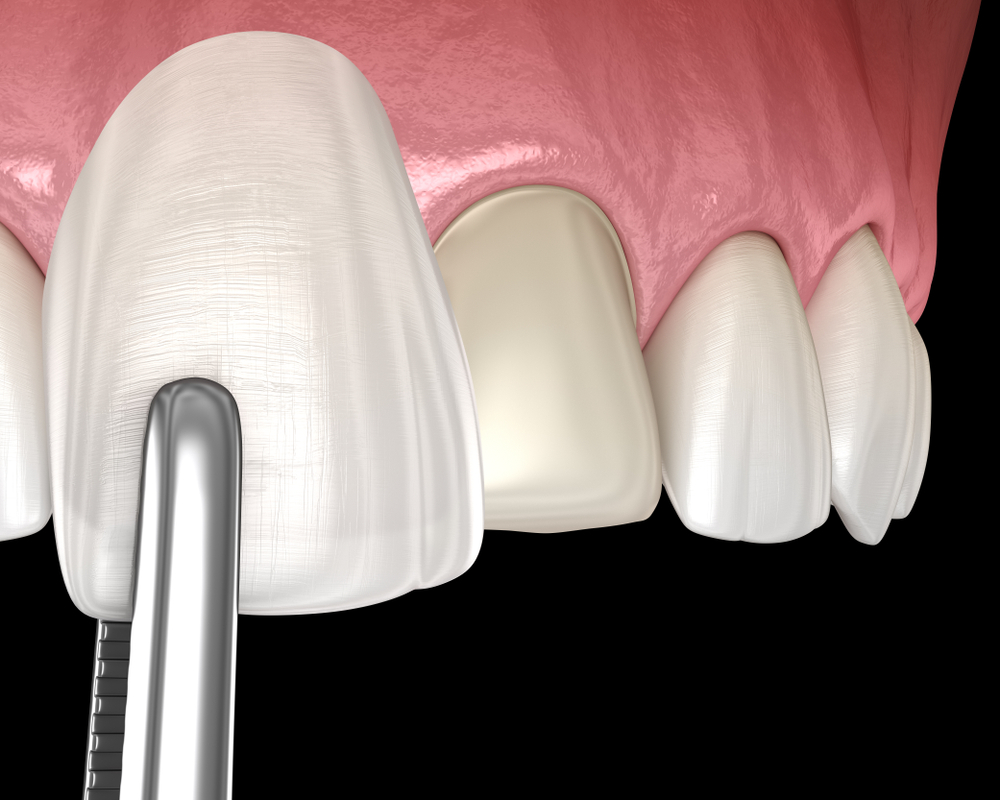 Porcelain restorations represent one of the highest standards in dentistry when it comes to restoring the look, function, and health of a tooth. These procedures, including crowns, veneers, inlays, and onlays, can restore a tooth's natural beauty while providing strength and resilience comparable to natural tooth enamel.
Ray Dental, located in Fort Collins, CO, offers a range of porcelain restoration procedures. With an unwavering commitment to exceptional patient care and a reputation for excellent restorative dentistry, our dental team can help revitalize your smile using this highly durable, natural-looking material.
An Overview of Porcelain Restorations
Porcelain restorations are dental procedures using porcelain, a type of ceramic, to restore the function and aesthetics of your teeth. Whether you are looking for a dental crown, a dental filling for cavities, or even a dental implant, our top priority is to use the best dental porcelain to ensure the longevity of the restoration material.
These restorations can take many forms, including ceramic crowns, veneers, inlays, and onlays, each designed to address a different level of tooth damage or decay. With excellent durability, translucency, and a color that can be matched to the natural shade of your teeth, porcelain is a material of choice for many dental restorations.
How Porcelain Restorations Can Help You
Whether you're dealing with tooth decay, a damaged tooth, or an aesthetic issue, porcelain restorations offer a highly aesthetic and durable solution. Some of the ways these dental applications can help you include:
For Damaged or Decayed Teeth
Porcelain crowns, inlays, and onlays offer a long-lasting solution for teeth that are severely damaged or decayed. They can restore the tooth's shape, size, and strength while blending seamlessly with the rest of your smile. This use of porcelain can help you protect and preserve your tooth structure, restoring your oral health.
For Cosmetic Enhancements
Porcelain veneers are a popular cosmetic dentistry option that can address a variety of aesthetic concerns, including discoloration, minor alignment issues, and gaps between teeth. We can also use composite material to deliver a ceramic restoration that can address a stain, chip, crack, or even tooth fracture.
How We Customize Porcelain Restorations To Meet Your Needs
At Ray Dental, we follow a step-by-step process to ensure your porcelain restoration perfectly matches your needs:
Comprehensive examination and consultation to discuss your dental health and restoration options
Preparation of the tooth, including decay removal and shaping
Impressions of your teeth to create a mold for the restoration
Temporary restoration placement while the permanent one is created in a dental lab
Fitting and cementing the final restoration to your tooth
The Benefits of Porcelain Restorations
Mimic the light-reflecting properties of natural tooth enamel
Highly resistant to staining and wear
Can be color-matched to existing teeth for a natural look
Strength and resilience similar to natural teeth
Custom-made to fit your teeth perfectly
Long-lasting with proper care
Call Ray Dental for Porcelain Restorations in Fort Collins, CO
If you're seeking a long-lasting, natural-looking solution to damaged or decayed teeth, or you wish to enhance your smile cosmetically, porcelain restorations might be the answer. At Ray Dental in Fort Collins, CO, our team of skilled dentists is ready to guide you through the process, answer your questions, and help you achieve the smile you've always wanted. Call us to schedule your consultation today.