Endodontics/Root Canals Fort Collins, CO.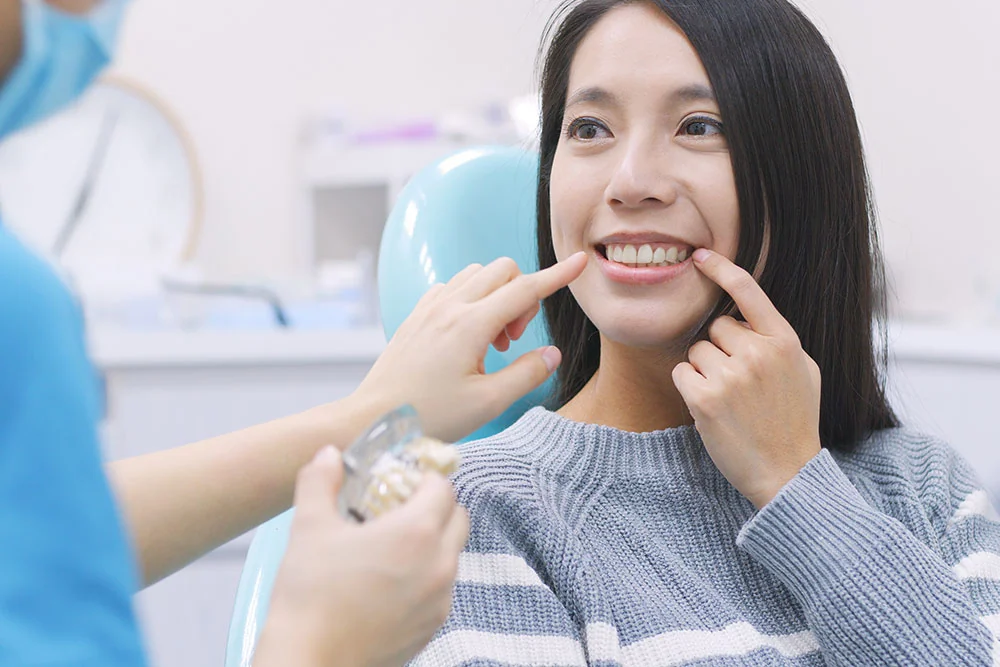 Endodontics is a specialized branch of dentistry that deals with the prevention, diagnosis, and treatment of issues related to the dental pulp, which houses the nerves and blood vessels of the tooth. Root canal therapy, a type of endodontic treatment, is often the last resort to save a tooth that's been severely damaged or infected.
At Ray Dental, we are proud to serve Fort Collins, CO, and we have a team of highly skilled dentists and endodontists who are committed to providing superior dental care. Whether it's routine dentistry or complex endodontic treatment, our team has the expertise and equipment to restore your oral health effectively and painlessly.
What Are Endodontics?
Endodontics, derived from the Greek words 'endo' meaning 'inside', and 'odont' meaning 'tooth', focuses on the internal anatomy of the tooth, specifically the dental pulp and root canal system.
An endodontist is a dentist who specializes in treating diseases and injuries of the dental pulp. They have additional training beyond dental school to diagnose and treat more complex dental problems, such as performing root canal therapy and managing dental pain.
The Signs You Need a Root Canal
Root canal treatment might be necessary if you experience:
Severe tooth pain when biting or chewing
Prolonged sensitivity to hot or cold temperatures
Discoloration (darkening) of the tooth
Swelling and tenderness in nearby gums
A persistent or recurring pimple on the gums
We may take x-rays and radiographs to get a better look at what is happening underneath the surface of your gums. This will help us decide whether you need a root canal.
Root Canals
A root canal procedure is performed when the pulp inside the root canal system of a tooth becomes inflamed or infected. This could be due to a deep cavity, repeated dental work on the tooth, or a damaged tooth.
The procedure involves creating a small opening in the crown of the tooth to remove the infected pulp. The dentist or endodontist then cleans and disinfects the empty canals and fills them with a rubber-like material called gutta-percha to prevent reinfection.
In most cases, a temporary filling is placed until a permanent crown can be fitted. The procedure is performed under local anesthetic, and despite common misconceptions, root canal treatment should be no more uncomfortable than a typical filling.
Non-Surgical Root Canals
Non-surgical root canal treatment, or root canal retreatment, is usually the first treatment option to save a tooth that has not healed properly following initial treatment, or when a tooth becomes reinfected.
The retreatment procedure is similar to the initial root canal treatment. The dentist or endodontist will reopen the tooth to access the root canal filling material, clean the root canals, and examine the tooth using magnification and illumination to detect additional canals or unusual anatomy.
After cleaning and shaping, the dentist will fill and seal the canals and place a temporary filling in the tooth. After healing, a new crown or other restoration is placed on the tooth to protect it.
Aftercare: Recovering After a Root Canal
After the root canal procedure, patients may experience some tooth sensitivity and discomfort for a few days, which can usually be relieved by over-the-counter or prescription medications.
Good oral health practices such as brushing, flossing, and regular check-ups will aid the life of your root canal treatment. With proper care, a treated tooth can last as long as natural teeth.
Avoid chewing hard foods with the treated tooth until it has been fully restored to avoid breaking it. And remember, regular check-ups are necessary to ensure that the tooth is healing correctly.
Trust Ray Dental for The Best Endodontics in Fort Collins, CO
At Ray Dental, we aim to make your endodontic experience as comfortable as possible. Our team of professionals utilizes the latest techniques and equipment to address inflammation, protect soft tissue, treat an infected tooth, and preserve your natural tooth. We have multiple treatment options available, and we can explain the benefits and features of each dental procedure to you, as we do everything we can to preserve your tooth structure and protect your enamel.
Contact us today to schedule an appointment, and let our dentist help you improve your oral health.