Gum Lifts Fort Collins, CO.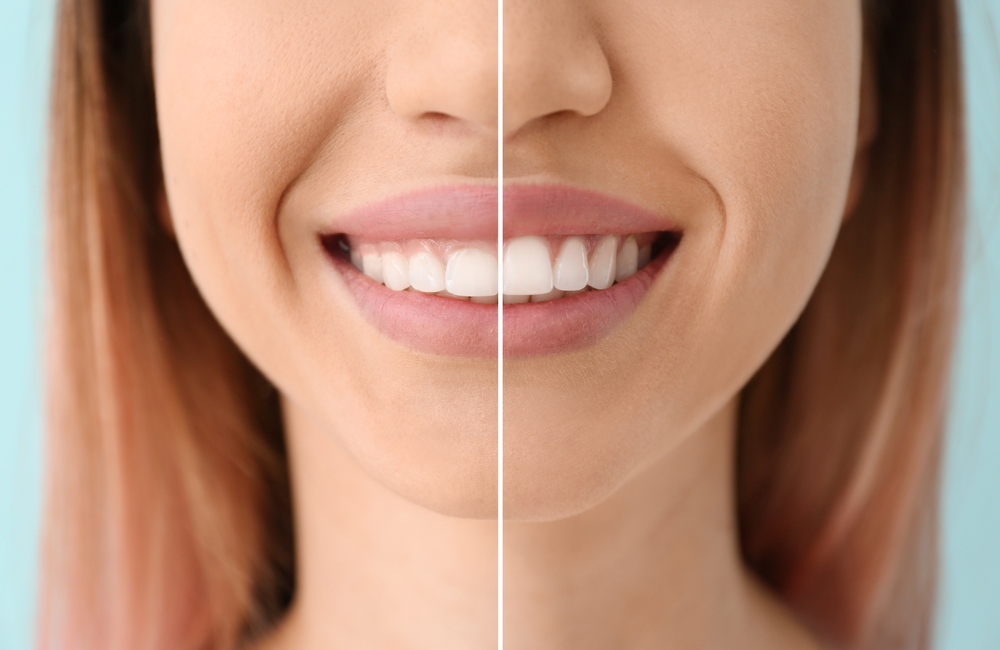 A stunning smile is not just about symmetrical teeth and a bright, white color. The shape and contour of your gums play a significant role in your smile's aesthetics and your overall oral health. If you're self-conscious about your smile due to excessive gum tissue, a gum lift may be an ideal cosmetic dental procedure for you.
Welcome to Ray Dental, where we serve individuals and families in Fort Collins, CO. With our expertise in both general dentistry and cosmetic dentistry, we can guide you on the path to a healthier, more confident smile. Learn more about a gum lift below, and rely on our cosmetic dentist to provide you with healthy teeth.
What Is a Gum Lift?
A gum lift, also known as gum contouring, gum lift surgery, or a gingivectomy, is a cosmetic procedure that reshapes the gum line for either cosmetic reasons or health reasons.
The procedure is commonly used to correct a "gummy smile," a condition where too much gum is visible above the top front teeth. It can also be used to address issues related to gum recession, periodontal disease, or to prepare for other procedures like the placement of veneers or crowns.
What Are the Benefits of a Gum Lift?
Improved Smile Aesthetics: By removing excess gum tissue, your teeth can appear longer and more proportionate, leading to a brighter smile.
Better Oral Health: In some cases, reshaping the gumline can help combat gum disease and improve overall gum health.
Permanent Results: Once healed, the results of a gum lift are typically permanent.
Increased Confidence: Lessening the appearance of a gummy smile can boost self-esteem and confidence in your smile.
Fast Recovery Time: The healing process is quick. The bleeding and swelling should resolve quickly as your soft tissue recovers.
How a Gum Lift Happens
A gum lift procedure involves several steps:
Consultation: During a consultation, the dentist assesses your oral health, discusses your aesthetic goals, and determines the suitability of a gum lift procedure.
Preparation: The treatment area is numbed with a local anesthetic to minimize discomfort. For anxious patients, sedation may also be offered.
Procedure: Using a diode laser or scalpel, the dentist carefully reshapes and removes the excess gum tissue. In some cases, the underlying bone may also be modified.
Recovery: Stitches may be placed to help with healing. Post-operative care instructions are provided, and follow-up appointments are scheduled to monitor healing progress.
Who Needs a Gum Lift?
A gum lift may be recommended for several reasons. Firstly, if you're self-conscious about a gummy smile or feel your teeth appear too short due to excess gum tissue, a gum lift can significantly enhance your smile's aesthetics.
Secondly, if you have uneven gumlines, resulting in an asymmetrical appearance of your teeth, a gum lift can help create a more balanced, symmetrical look. This procedure may also be necessary to expose more of a tooth's surface for a crown or veneer placement, ensuring a better fit and longevity of the cosmetic restoration.
Lastly, although a gum lift is primarily a cosmetic procedure, it can also have health benefits. For example, removing excess gum tissue can make it easier to clean the teeth and gumline, reducing the risk of gum disease and tooth loss.
Contact Ray Dental To Discuss a Gum Lift in Fort Collins, CO
At Ray Dental, we are committed to providing top-tier cosmetic dentistry services to Fort Collins, CO, and surrounding communities. If you believe a gum lift might be the solution to your aesthetic or oral health concerns, we invite you to schedule a consultation with our experienced team. We are here to help you understand your options, guide you through the process, and work towards a healthier, more radiant smile. Contact us today!