Dental Aesthetic Services Fort Collins, CO.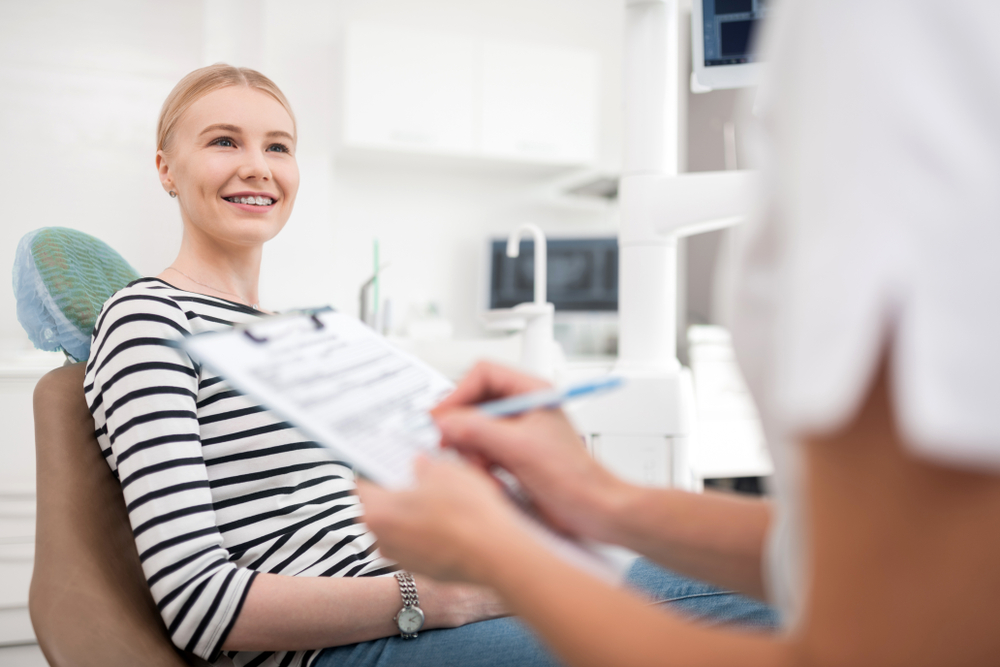 The appearance of your smile can significantly impact your confidence and self-esteem. Cosmetic procedures offer a solution to common dental aesthetic concerns such as discoloration, a cracked tooth, and dental misalignment. The power of a beautiful smile cannot be underestimated; it can transform not just your look, but your entire demeanor.
At Ray Dental in Fort Collins, CO, we understand the desire for a perfect smile. We offer a range of dental aesthetic services, from Botox, and teeth whitening to veneer placements, that can enhance the natural appearance of your teeth. Our team of expert dentists works to not only improve the appearance of your smile but also ensure the functionality and health of your teeth and gums.
What Are Dental Aesthetic Services?
Dental aesthetic services are a range of cosmetic dentistry procedures aimed at improving the appearance of your smile. They can range from simple in-office treatments to more complex dental procedures.
These services encompass many different procedures including teeth whitening, dental veneers, bonding, and braces. In some cases, a dental filling, dental crown, denture, or dental implant cosmetic dental procedure can also be recommended. They address a variety of concerns, such as tooth discoloration, cracked or missing teeth, enamel shaping, and alignment issues. These services can dramatically improve the look of your smile and your oral health, giving you the confidence to show off your teeth.
Despite their focus on aesthetics, these treatments often also benefit oral health. For instance, orthodontics can help correct misalignment issues that can lead to gum disease, while implants replace missing teeth, preserving the jawbone structure. If you want healthy teeth, rely on our dental care!
The Types of Dental Aesthetic Services
Ray Dental offers a wide variety of dental treatments and aesthetic services, tailored to meet the diverse needs of our patients.
Teeth Whitening
Teeth whitening is a simple procedure that can dramatically enhance your smile. Whether in-office or at-home, the bleaching process targets discoloration and stains, often caused by smoking, to lighten the tooth surface and provide a brighter smile.
Dental Veneers
Dental veneers are thin porcelain or composite materials that are attached to the tooth surface. Veneers can mask a range of dental problems, including discoloration, gaps, and cracked teeth, offering a natural appearance that blends with your regular teeth.
Dental Bonding
Dental bonding is a cosmetic procedure that involves applying a resin material to the tooth surface. This procedure can be used to repair chipped or cracked teeth, reduce gaps, or cover discoloration, blending seamlessly with your tooth's enamel.
Who Needs Dental Aesthetics?
People who might benefit from dental aesthetics include those who:
Have discolored or stained teeth due to age, smoking, or diet
Have cracked or chipped teeth
Have gaps or misalignment issues
Have lost one or more teeth
Rely on our dental services to provide you with the smile you have always wanted!
How We Provide Aesthetic Dentistry Services
At Ray Dental, we provide aesthetic services following a meticulous process:
We first conduct a thorough examination of your oral health.
We discuss your aesthetic goals and concerns.
We then develop a personalized treatment plan that fits your needs.
We perform the agreed procedures using state-of-the-art technology and the highest quality materials.
Rely on Ray Dental for Comprehensive Dental Aesthetic Services
Don't let dental issues diminish your confidence. At Ray Dental, we believe everyone deserves a beautiful smile. Contact us today for comprehensive dental aesthetic services in Fort Collins, CO, and start your journey toward a radiant smile. Our experienced cosmetic dentists are here to help you every step of the way.